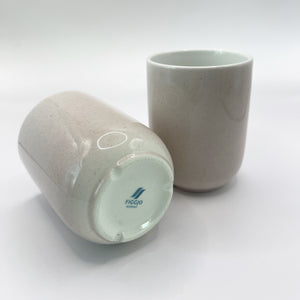 Figgio Ela mug w/o handle
Sale price Price $14.00 Regular price
5542GH-ELAR
Ø7,2cm
H9,1cm
V26cl
Figgjo Ela is decorated on one of Figgio's most requested collections, Figgjo Base.
The same beautiful vitreous porcelain body. The same durability. But in a soft colour palette. Think of oatmeal, sand, unripe olives and sunsets.
It's a versatile decor with a muted colour scheme decorated with drops of paint, a careful scatter of colour to give the products a slight roughness.