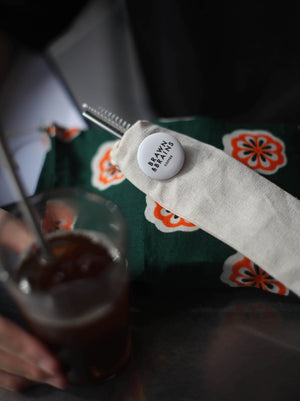 Reusable Metal Straws
Sale price Price $12.00 Regular price
 Set includes:
2 x Stainless Steel Metal Straws (215mm x 6mm)
1x Cleaning Brush
1 x Cotton Drawstring Pouch
Many of our single use plastic straws end up in our drains, canals and eventually the oceans, harming our water system, wildlife and marine life.
To minimise the number of single use plastic straws and our carbon footprint, Reusable Metal straws are now available at B&B for everyone! 
Let's be part of the solution, not part of the pollution by starting with carrying our own reusable straw!